Want to sell your property?
We understand what makes your home unique. If you are considering selling your property, we are here to help. We know how to highlight the advantages and increase the value of the presented real estate. We take care of every detail and make the offer unique.
Sales process
Consultation
and real estate valuation
Let's talk over coffee. Tell us about your expectations. We will prepare a valuation of your property and plan the next steps.
01
Home staging
and photo session
We will present your apartment in a unique way. We will take care of home staging, professional photo session and creating an attractive offer.
02
Secure transaction
We carefully select potential buyers to present you with the best offers. Together with our legal department, we guarantee a safe transaction and coordination of the entire sales process.
03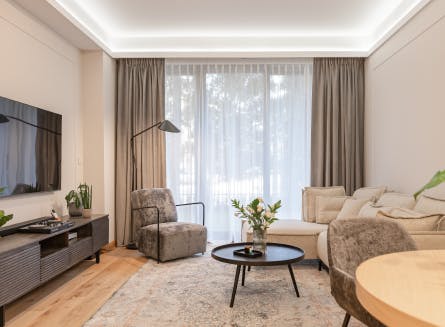 80% of our listings sell out in the first few days after the ad is posted.
Order a consultation