Luxury apartment building with timeless architecture, providing unique views of the entire Wroclaw skyline.
Walloon Street - a unique location on the map of Wroclaw. Angel River investment is an ideal solution for the discerning, it is located along the promenade along the Olawa River - facing it, if you turn right in 5 minutes you will reach the Park on the Low Meadows, while if you turn left in 5 minutes you will find yourself in the center of Wroclaw.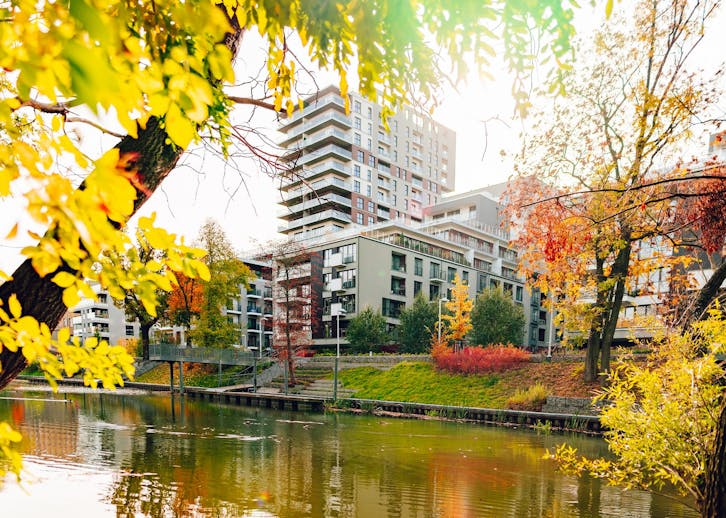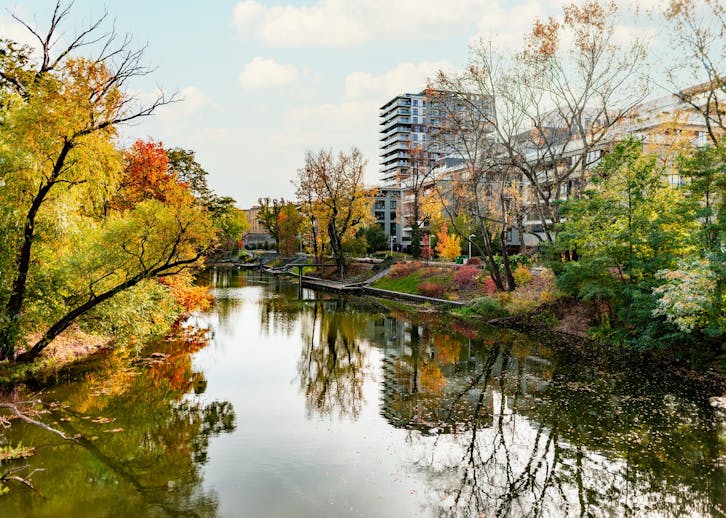 Wellness
The apartment building has over 250 square meters of fitness space with spa elements and a fully equipped children's playroom.
Panoramic view
The top floors of the apartment building offer a magnificent panoramic view of Wroclaw. From the balconies and terraces, residents can see the towers of churches, Ostrów Tumski (Cathedral Island), the water tower, Grunwaldzki Bridge, Centennial Hall, the Oder River, or Oława.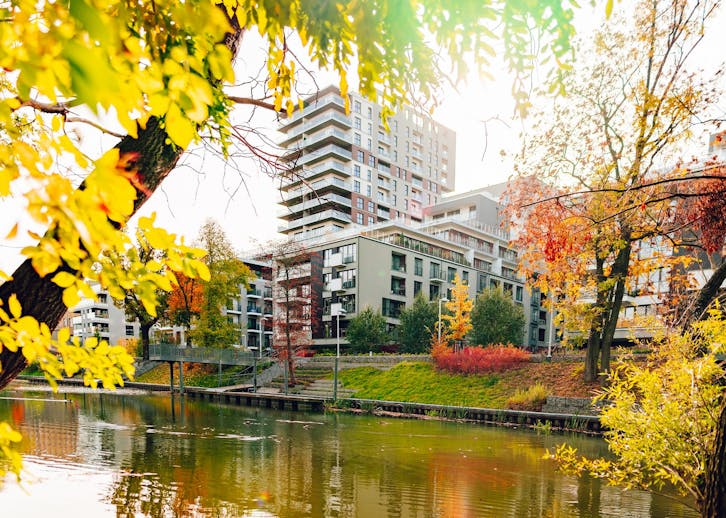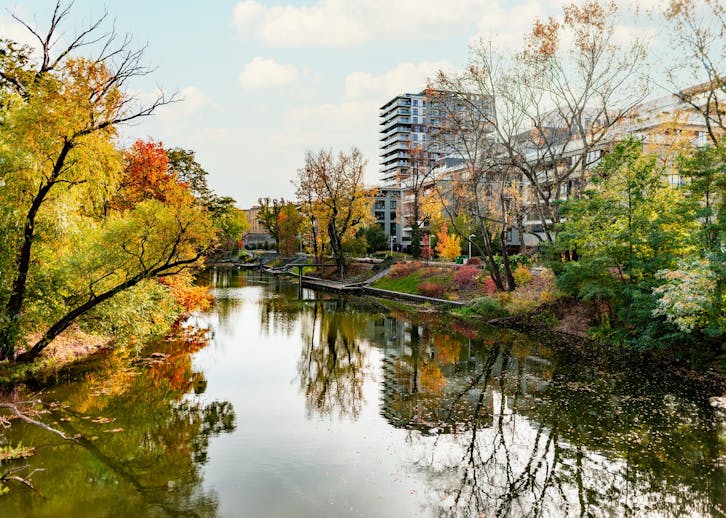 Parking
The underground of the building has parking for 359 cars, including a paid zone with dozens of parking spaces for guests and customers of the commercial establishments. A charging station for electric vehicles is also available in the underground garage.