Angel City
Near the Old Town, on the outskirts of the Olawa Suburb, on Walońska Street, Angel City is being built. This unique place is the perfect combination of metropolitan style and relaxing space. Angel City offers beautiful and friendly spaces that create ideal living conditions, thanks to its proximity to recreational areas and Wroclaw's market square.
Apartments
Residents' comfort will be ensured by, among other things, a spacious lobby with 24-hour security, a fitness center and spa area, or access to visitor parking spaces. There will also be charging stations for electric vehicles, bicycle rooms and a playroom for children. For the convenience of the residents, service establishments will also be created on the first floor of the apartment building.

In addition, residents will be able to enjoy the soothing effects of greenery. It will be found in the inner courtyard as well as on parts of the roofs, where atmospheric compositions of greenery with trees will be created. Angel City offers uncompromising living comfort and a combination of beauty, originality and innovation.
Neighborhood
The building is situated next to the picturesque waterfront of the Oława River, providing the highest comfort of living in the center of Wroclaw. Angel City is just a few minutes' walk from Grunwald Bridge or the Campus of Wroclaw University of Technology.The revitalization process conducted by the city of Olawa Suburb makes the area one of the most desirable locations, with a wealth of local amenities and successively renovated townhouses. Angel City offers a combination of nature and vibrant city life, setting a new standard for urban living.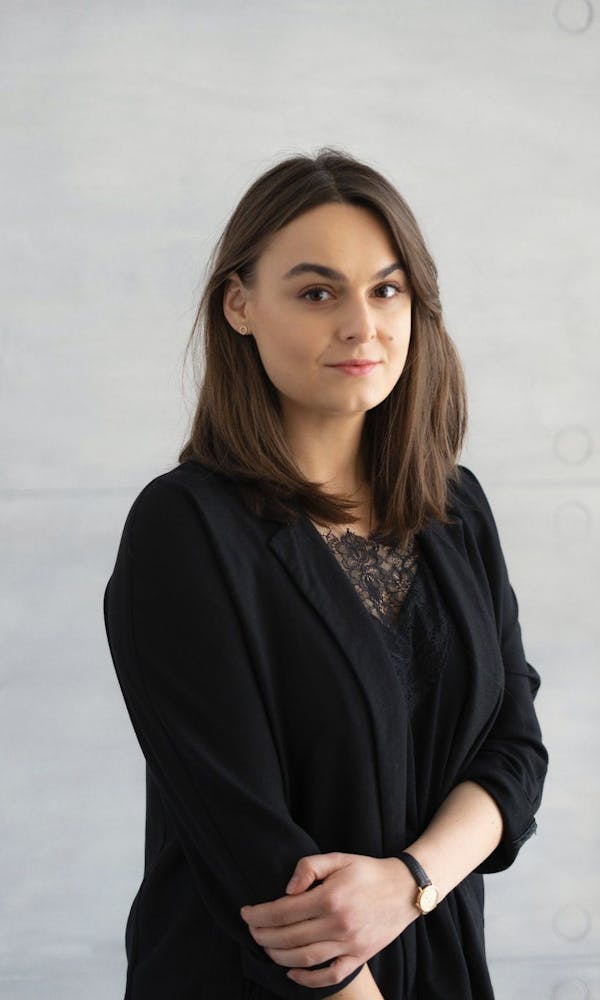 Please contact us if you have any questions. We will be happy to answer them.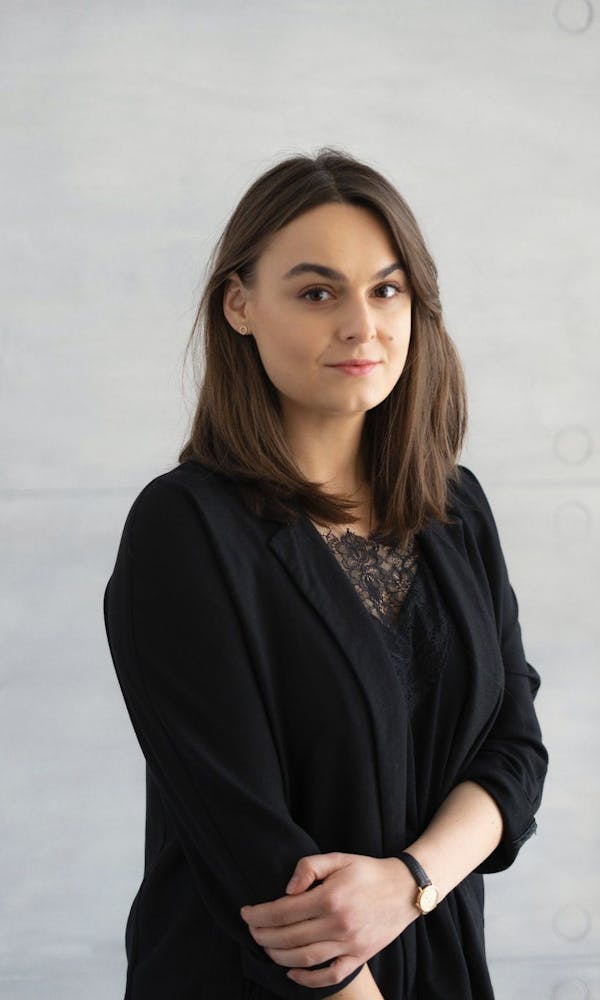 Agata Szala
Sales Specialist
wroclaw@angelpoland.com.pl
+48 71 770 99 40