Living in the Angel City apartment building is all about convenience.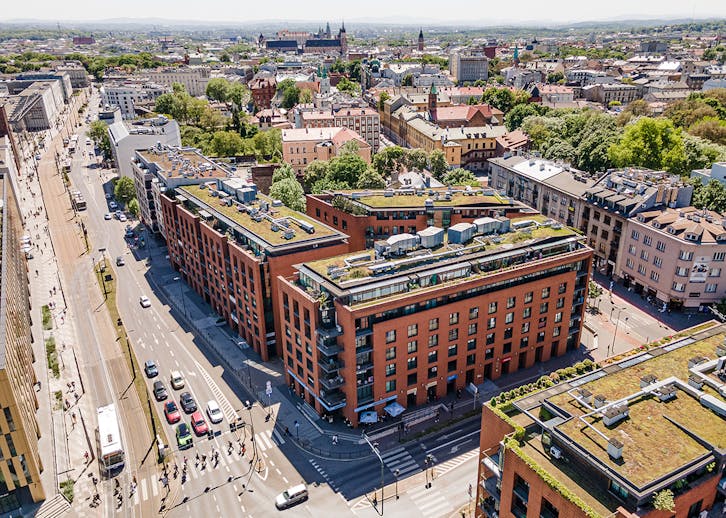 Never before luxury in Krakow has been so close to the vibrant City Center, the Market Square, Galeria Krakowska, the Main Railway Station, stores and services. Angel City provides all residents with parking spaces in the underground garage, 24-hour security, which means convenience and safety at any time of day or night. Modern solutions, classic beauty, intimate courtyards and exclusive penthouses.
Brick, wood and lots of greenery. These are just some of the features of this magnificent development. Angel City is a space tailored in every respect.
Angel City is an investment completed in 2009. The ideal location - right next to Galeria Krakowska provides excellent connections to other parts of the city. Proximity to the train and bus station.Angel City is two independent buildings with elevators and underground garage. High standard. 24H security, reception desk. There are service premises on the first floor.